Orlando is located in Central Florida, about 40 miles from the east coast and 70 miles from the west coast.  Beaches on the east coast can range from pristine at the Canaveral National Seashore to much more developed along the west coast.  
Nearby Orlando, about 1 hour drive from UCF, is the Kennedy Space Center.  Still an active launch facility, there is a chance you might see a rocket launch.  
Of course, in Orlando, there are multiple theme parks; Walt Disney World, Universal Orlando, and SeaWorld.
Key Insights about Orlando:
Orlando is a city with limited public transportation options.  We recommend a rental car or ride sharing.  
Dress coolly! Its hot here in Orlando.
There are lots of great restaurants and things to do.  Within 1 hour of UCF there are many activities and places to visit.  
Use the VisitOrlando website to plan a longer stay.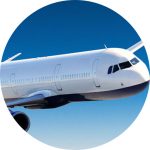 Orlando International Airport (Airport Code MCO):  Located 22 miles (36 km) from UCF.  MCO offers service to 152 destinations of which 60 are international.  Recommended airport.
Orlando Sanford International Airport (Airport Code SFB):  Located 29 miles (47 km) from UCF.  This is a smaller airport with fewer choices for rental cars. However the passenger traffic is much lighter and there might be options for inexpensive flights.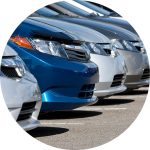 Rental Cars:  Onsite rental car companies are highly recommended.  Some cheaper off-airport rental car options are not recommended.  Some have been known to charge much higher rates when you arrive at the counter.  Stay with major brands.
Ride Sharing: Both Uber and Lyft are great options for getting to the UCF campus.  They have a specific pick up location at the airport.  See their app for details.
Airport Shuttle:  Some hotels might offer shuttle service from the airport to the hotel.  Alternatively, use the Super Shuttle van service.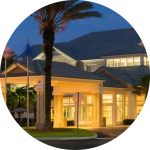 We will have a list of hotels no later than January 1.  There are multiple hotels nearby UCF.  If you see one that is a great deal ($90 or less) don't wait for us!  Grab it.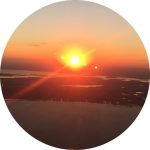 June in Orlando is hot! And rainy.  Be prepared for highs in the mid-90s and afternoon thunderstorms.  (Hint – bring your umbrellas!)  But don't worry, everywhere you go here, there is air conditioning.  
Orlando International  Airport has an exchange desk, but hours are limited. Recommend either credit card, which can be used everywhere on and off campus or cash from an ATM at the airport for best exchange rates.